Seattle's fame for outstanding—and ever-so-fresh—seafood might be unrivaled, but the pies are quickly giving the fish a run for their money. No matter your preference — New York, Chicago, or Neapolitan style – you'll find yourself in abundance here.
You will soon face the tough decision of where to begin (not to mention what limited ingredients should top it off). You're in luck! We've taken the time to personally sample some of the most outstanding pizzerias in West Seattle.
All that's left is for you to pick your first destination. So what will it be? Read further and get some delicious, irresistible ideas!
Our 7 Best Pizzas in West Seattle Ranked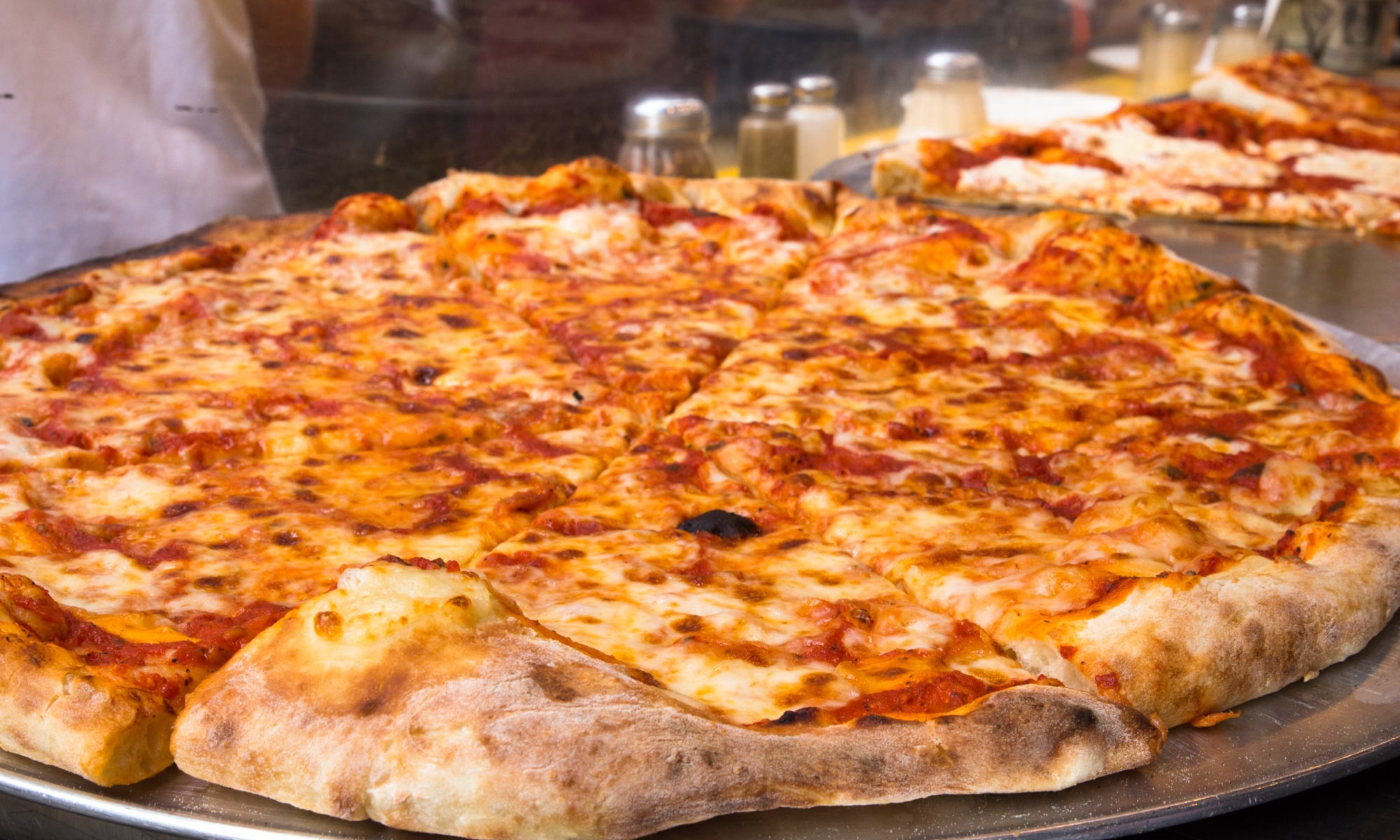 Pizza is one of the most beloved meals/snacks in West Seattle
Supreme
Pizzeria 22
Dantini Pizza
Pizzeria Credo
Pegasus Pizza West Seattle
Peel and Press
Talarico's
7. Supreme
Address: 4521 California Ave SW, Seattle, WA 98116
Mark Fuller's beloved fried chicken establishment in Seattle brings us an exciting new venue for pizza and desserts. Enjoy their quirky selections of red sauce pizzas, such as the Bomb As Sausage with cherry bomb peppers, swiss chard & ricotta, or white pies like The Jabroni with pesto, feta, arugula, and artichokes.
But wait – there's more! Refresh yourself with signature ice cream sandwiches and boozy slushies in this delightful setting adorned by vibrant neon lights and cozy red vinyl seating.
6. Pizzeria 22
Address: 4213 SW College St, Seattle WA 98116
With a handcrafted Neapolitan wood-fired pizza oven weighing 2,500 pounds, this 40-seat restaurant is among the most serious about upholding traditional Italian cooking. Try their signature Margherita pizzas – one topped with mozzarella and red sauce and another with four kinds of cheese – or go for something indulgent like Pancetta with mushroom & onions. Top your pie off with a runny fried egg for an extra touch of decadence! Enjoy delicious Naples-style cuisine at its finest from someone responsible for Via Tribunali's launch.
5. Dantini Pizza
Address: 1417 Eliott Ave W, Seattle, WA 98119
From garlic pies and pepperoni to just about anything else you can imagine, Dantini Pizza is a Seattle staple that deserves your attention. Located in the Interbay area, this restaurant is one of the city's best pizza places! Make sure to visit an iconic establishment for delicious food.
Fancying themselves as pizza connoisseurs, their pies feature one-of-a-kind topping combinations and local ingredients. The "Secret Pizza" or the seasonal cumin potato option are must-tries! Plus, you can customize your own pie with house-made tofu ricotta for an extra unique taste – not to mention just showing up will get you a slice!
4. Pizzeria Credo
Address: 4520 California Ave SW, Seattle, WA 98116
With a warm and inviting atmosphere, it's the perfect setting for a romantic date night. The food is undeniably delicious; each thin yet crispy crust is topped with flavorful ingredients that are always fresh. Not only is the flavor spot on, but their cheese-to-crust ratio is perfect!
One thing you'll find especially remarkable about Pizzeria Credo is the expansive range of toppings at your disposal – from traditional favorites to more exotic selections. But it's their signature Sausage-Pepperoni-Mushroom Pie that will leave pizza enthusiasts in awe! It truly confirms its reputation as a heavenly dish.
Not only is the food exemplary at Pizzeria Credo, but so are the servers – they are warm and welcoming, elevating your experience to new heights.
If you're longing for a unique pizza experience in West Seattle, Pizzeria Credo is the spot! The eatery provides an ideal setting for both intimate dinners and casual slices with friends. We guarantee you will be satisfied – so stop by and get ready to enjoy a fantastic pizza!
3. Pegasus Pizza
Address: 2768 Alki Ave SW, Seattle, WA 98116
When you want the ultimate pizza and pasta experience, look no further than Pegasus Pizza and Pasta in West Seattle. Established over 20 years ago on Alki Beach, enjoy a quality meal while soaking up an unbeatable view! With exceptional service and top-notch ingredients, every seat will surely provide a unique visual delight in the beach's activities. Whether it's for families or large groups – everyone is welcome here!
Stop in for one of their distinguished lunch specials or grab the family and experience a meal together! Utilizing only fresh ingredients each day, sourced from local vendors such as Oberto, Oh Boy!, and Borracchini's Bakery, you can expect an exceptional culinary experience. Although they are renowned for their delicious Greek-style pizza, take notice of the delectable pasta dishes and salads available too.
Pegasus Pizza and Pasta will provide your guests with a remarkable dining experience, regardless of what you choose to order.
2. Peel and Press
Address: 6503 California Ave, Seattle, WA 98136
Upon entering the establishment, you will be overwhelmed by its joyful ambiance. The staff is accommodating and welcoming, while the background music creates a dynamic atmosphere ideal for enjoying pizza in all its glory.
The pizza is sumptuous! It's impossible to overstate its deliciousness; with a thin crust that never gets soggy and the ideal ingredients level, your taste buds will have no choice but to rejoice in ecstasy.
Sample a few pieces of their famed tomato and mozzarella pizza, and you will quickly understand why it has been hailed as extraordinary. If you desire something more daring, savor the fig & prosciutto pie. Your taste buds will remember this culinary expedition sometime soon!
Peel & Press gives the utmost attention to detail, so you can be sure that nothing is overlooked – from the design of their restaurant to the tunes playing in the background and, most importantly, their delicious pizza. If you ever find yourself near West Seattle for some reason, take advantage of a mouth-watering experience at Peel & Press. With some of the tastiest pizzas around, your visit will surely be unforgettable!
1. Talarico's
Address: 4718 California Ave SW, Seattle, WA 98116
Talarico's ends our list of Pizzerias to try out in West Seattle. Their freshly prepared, handmade dough is the perfect combination of crunch and chew. The classic pepperoni topped with luscious basil leaves will undoubtedly become your go-to topping! Additionally, the mouthwatering sauce has an incredibly tangy flavor that sets it apart from other pizza sauces. Trust us when we say you'll love every single bite!
We opted to try Talarico's specialty pizzas- particularly the Italian-style pie with olives spicy salami. The outcome is delectable! Each component blends flawlessly for a distinctive flavor that you won't find anywhere else.
Talarico's is dedicated to providing the absolute best ingredients for their pies; that means locally sourced, hormone-free, and organic meat. You can indulge in your favorite pies worry-free, knowing they come from reliable sources!
In conclusion, if you're hankering for a truly tantalizing pizza in West Seattle, then Talarico's Pizzeria West Seattle is the place to be! There's no doubt you'll love it – don't delay, and come check out their exquisite menu today!