Washington state has become well known for its picturesque views of mountains, forests, and islands. This beauty has seeped into the inspiration behind many of the state's towns, resulting in cities that rival the natural beauty around them.
From harbor towns and islands to forested small towns and mountainous cities, Washington's towns have proven to be just as charming as the mountain ranges and forests that loom over them. Below are 10 of some of the most beautiful cities in Washington state, what they are known for, and more.
Port Townsend
Located on the Quimper Peninsula, Port Townsend is an oceanic getaway known for its 19th century Victorian buildings, lighthouses, and historical forts. The town is quite literally a place where history meets natural beauty, with its historical buildings directly facing sandy beaches and ocean waves.
Port Townsend has a strong love for all things history and art. Many of their buildings are well-preserved historical sites, including the town's library, the post office, the Rose Theatre, and the Elks Lodge. Port Townsend also has its own annual film festival and blues and jazz festival. Just outside of the town are the historic bell tower, the Fort Worden State Park, and the Point Wilson Lighthouse.
This charmingly German themed town has cemented itself as a must-see tourist attraction for tourists and locals alike. Sandwiched between towering mountains, Leavenworth has become famous for its Bavarian-style buildings filled with little shops and German restaurants. The town also serves as a gateway to outdoor recreation, including waterways, ski areas, and more.
Leavenworth is home to the Nutcracker Museum which displays thousands of nutcrackers, some of which are centuries old. Popular attractions in Leavenworth include the town's bakery, which makes delicious gingerbread cookies. Leavenworth also has holiday events like Oktoberfest and Christmastown in which the already decorative town is fully decked out in holiday cheer.
Named after the wife of a settler, Anacortes is a ferry town known for its docks and ferry terminal. It serves as a traveling point for those visiting Lopez Island, Shaw Island, Orcas Island, and San Juan Island. The town's historic downtown area is filled with buildings dating back to the late 19th century while the docks and beaches provide scenic ocean views.
Anacortes serves as a great jumping off point for outdoor recreation. Adventurous visitors can hike nearby Mt. Erie, go kayaking in Burrows Bay, or explore Deception Pass State Park. The town is also home to the W.T. Preston, a permanently dry-berthed ship that now serves as a museum. It is also one of two remaining snag boats, making it a truly unique place to visit.
La Conner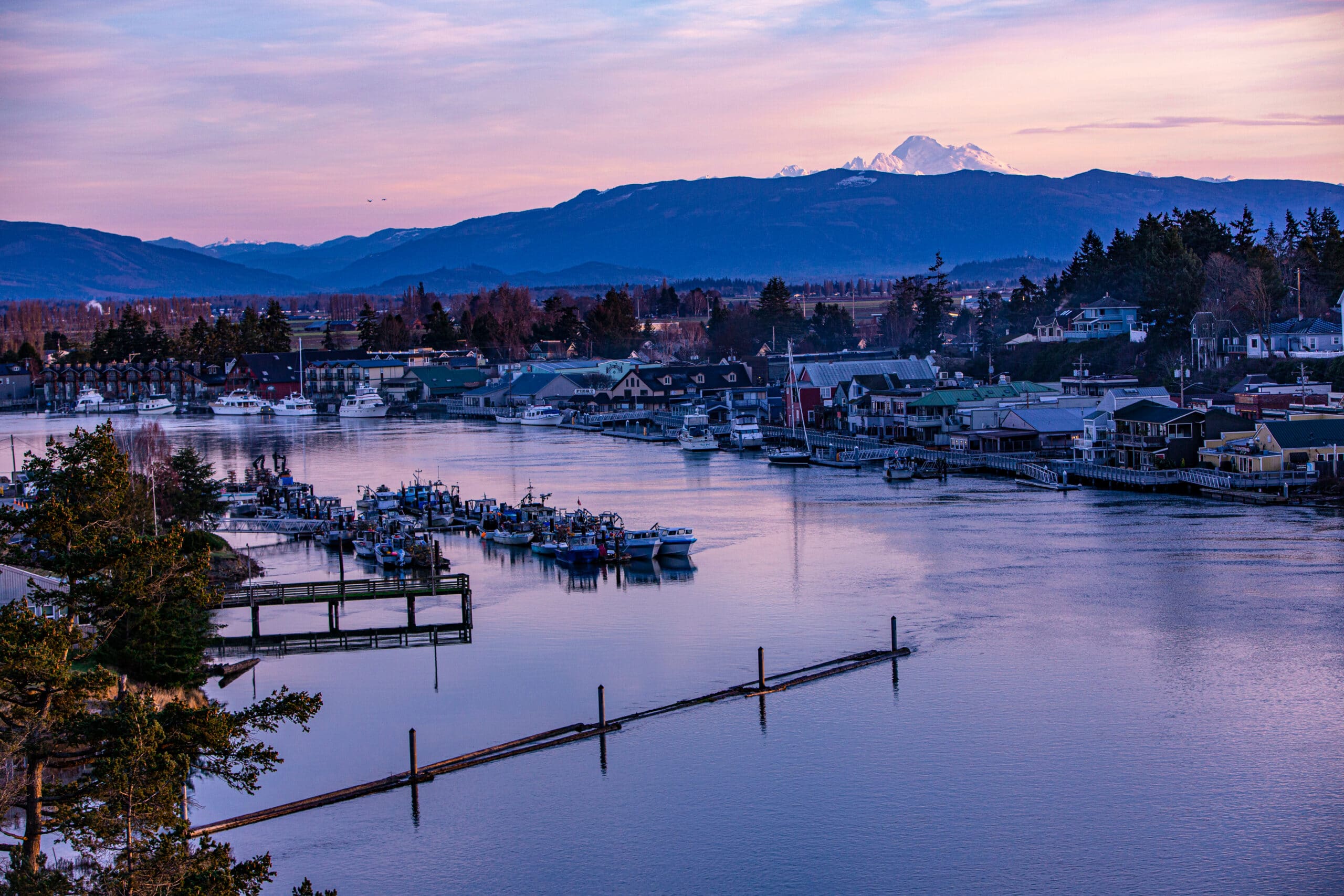 Located on the shores of the Swinomish Channel, La Conner is one of the oldest towns in Washington state. This quaint small town boasts a population less than 1,000 people and has become known as a nice, quiet getaway. Visitors can find local shops, art museums, and eclectic antique shops in La Conner, along with plenty of outdoor recreation.
La Conner is situated directly across from the Swinomish Indian Reservation, connected via the Rainbow Bridge. The town is also famous for hosting the annual Skagit Valley Tulip Festival in April. In colder months, the area serves as roosting grounds for swans and Canadian geese, making it a lovely town to visit year round for cozy vibes and gorgeous natural views.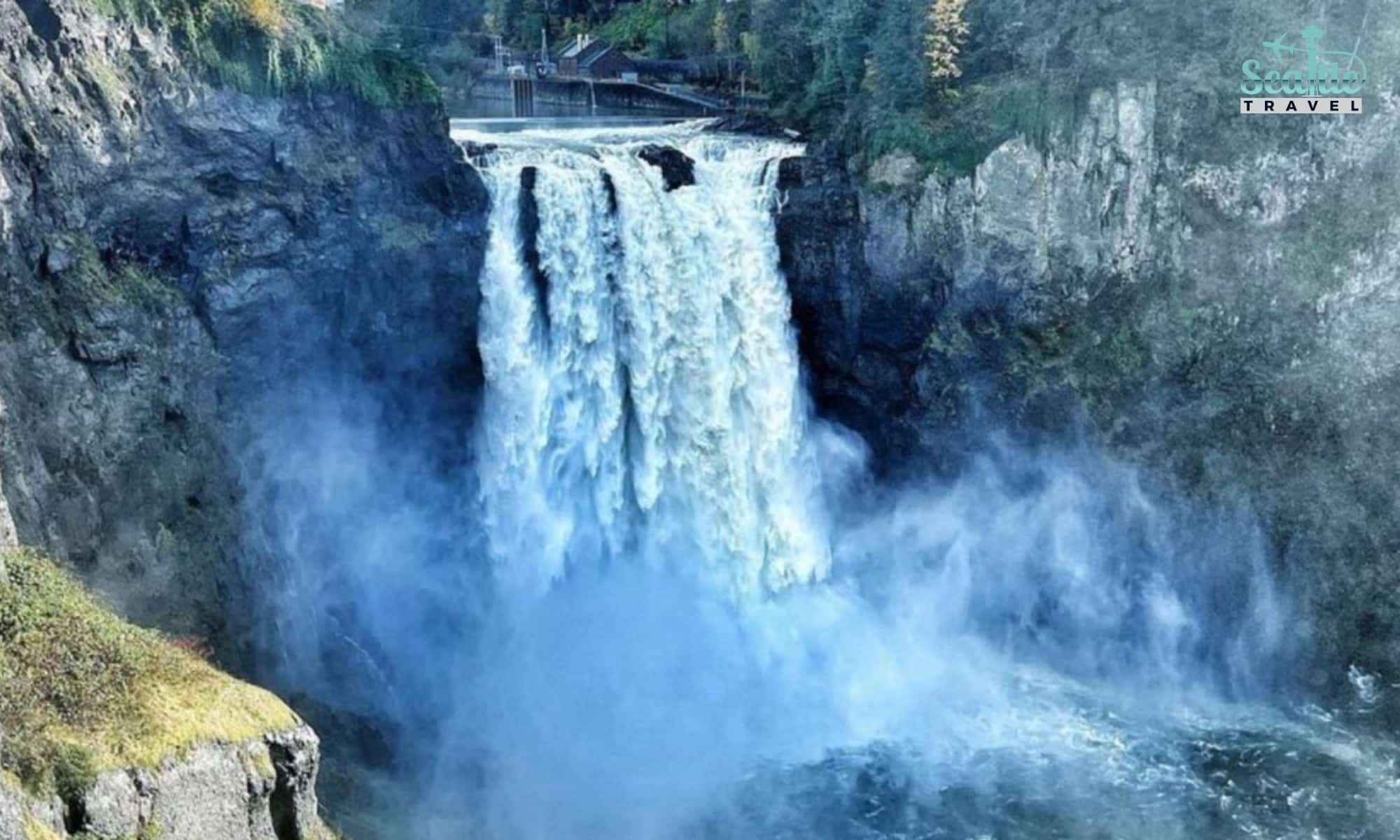 Home to the famous casino of the same name, the town of Snoqualmie is so much more than a popular gambling destination. Located just next to Snoqualmie Falls, the town itself is home to the Northwest Railway Museum and the Snoqualmie Historic Commercial District. Snoqualmie is most famous for its natural wonders, particularly the falls which are more than twice as high as Niagara Falls.
Known for its plentiful nature parks, the town of Snoqualmie is located in close proximity to the Snoqualmie Ridge, the Three Forks Natural Area, and the Tokul Tunnel. The area is also heavily populated with parks, including an off leash dog park. Beyond its natural beauty, Snoqualmie draws a big crowd of fans of the show Twin Peaks, which was filmed in the area. Fans can visit the Salish Lodge, which served as the Great Northern Hotel in the show.
This popular weekend getaway is just a ferry ride away from Seattle. Full of nature trails, gardens, campgrounds, and parks, Bainbridge Island is a culmination of some of the best natural beauty in the entire state. The island also offers plentiful views of the Cascade Mountains and Puget Sound.
Beyond its connection to nature, the town itself is well known for its love of art and history. The Bainbridge Island Museum of Art is a popular place to view local contemporary art. The Bainbridge Brewing Alehouse and Fletcher Bay Winery are also major draws of the town, giving visitors a quite literal taste of what the island has to offer.
Located near the Olympic National Park, Port Angeles often serves as a resting spot for adventurous hikers and climbers. Guests can easily get to the Olympic National Park from the town, as well as access to many hiking trails. Port Angeles' location also makes it ideal for stunning waterfront views, including the serene Ediz Hook beach.
Beyond the Olympic National Park, Port Angeles is known for its whale watching views in spring and fall. It is also famous for its Salmon Derby, held every Labor Day. Film fans can also get their fix here as the town has served as the backdrop for many films and TV shows, like The Hunt For Red October, Wyatt Earp, The Hunted, and more.
Proudly boasting the title of "The Maritime City", Gig Harbor has a beautiful walkable waterfront area where visitors can watch the plethora of boats come and go. Situated on a harbor of the exact same name, Gig Harbor has a deep connection to maritime history, like historic net sheds and the Harbor History Museum. The city also offers great views of the Puget Sound and Mt. Rainier.
The town of Gig Harbor has plenty of independent businesses and fine dining restaurants, making it a popular tourist spot. Just outside of the city are multiple state and city parks, including hiking trails and climbing routes.
As the name would imply, Ocean Shores is a small city on the coast that gives visitors access to beaches, lakes, and waterways. The beach on the Pacific is known for its size and unrestricted views with practically no buildings or obstructions in sight. The northern part of Ocean Shores is home to the Ocean City State Park which is filled with shore pine trees, sand dunes, and many migratory birds.
Although Ocean Shores is primarily known for its beach, the town itself is quite charming and quaint. Primarily made of small businesses, the town of Ocean Shores has bars, restaurants, coffee shops, and parks. Visitors can easily spend the day walking at the beach and the evening getting dinner in the town.
Friday Harbor
Located on San Juan Island, Friday Harbor serves as a major commercial center for the island. Despite its size of about 2,000 residents, Friday Harbor has whale tours, kayaking tours, multiple museums, and a community theater. The town is also known for being very dog friendly, resulting in many visitors bringing their furry friends along for weekend trips.
Friday Harbor is famous for its Whale Museum which promotes stewardship of wild whales as well as education and research. Other popular destinations include the San Juan Island Museum of Art and the San Juan Historical Museum. The town also has a shopping district on Spring Street filled with boutiques, bookstores, gift shops, and more.