It's not hard to find amazing restaurants in Gig Harbor, Washington. This small town has quite the dining scene. Fresh seafood, handmade pasta, flavorful tacos, sweet and savory pastries, and so much more await visitors to The Maritime City.
Gig Harbor is a great small town for foodies. Whether you're looking for quick eats or restaurants with a view, you can expect a great meal. Ready to eat? Here are 17 must-try restaurants in Gig Harbor!
17 Best Restaurants in Gig Harbor, Washington
Tides Tavern
Seafood, pub grub
There are plenty of restaurants with water views in Gig Harbor, but one of the most popular is Tides Tavern. Upon entering, you'll be greeted by a wall of windows facing the harbor. Get a seat by the window, or sit out on the patio, which is perfect for basking in the sun and watching active harbor seals. Wherever you sit, this 21+ restaurant is the perfect, low-key spot for socializing.
The menu is varied. Tides Tavern has the seafood favorites you might expect from a waterfront restaurant: fish and chips, fish tacos, a highly-rated salmon burger, and more. The menu also includes a decent selection of pizzas, burgers, and salads if you're craving something a little less fishy.
When visiting, don't skip out on their excellent cocktails and extensive beer menu. The Deck Day Tonic and Cucumber Cosmo are both refreshing choices. For a budget-friendly visit, come during the weekday happy hour from 3 pm – 6 pm.
Netshed No. 9
New American
Netshed No. 9 is another well-known downtown Gig Harbor Restaurant that's an always-win for breakfast, brunch, and lunch. It's located right on the water and, like most of the other waterfront restaurants, capitalizes on this by having an excellent patio for summer days. The difficulty with Netshed is choosing what to get.
Having sweet cravings in the morning? Order the indulgent and buttery skillet of cinnamon rolls or the big and fluffy ricotta and sourdough pancake. Try the stuffed biscuit with sausage and cheese, or any of the egg dishes for something savory.
Lunch options include some of the tastiest sandwiches you'll have in Gig Harbor. If you're looking for a great meal in Gig Harbor, Washington, Netshed No. 9 should be your No. 1 choice.
Millville Pizza Co
Pizza
For simple, family-friendly dining, go to Millville Pizza Co. This restaurant serves some of the best pizza in Gig Harbor along with tasty calzones, sandwiches, and salads.
Order your basic cheese and pepperoni pizzas, or try one of their specialties. The Chinook is absolutely delicious. Made with ricotta white sauce, bacon, blue cheese, shallots, and a balsamic reduction, it's a unique combo that your tastebuds will thank you for trying.
Take your order to go, or eat it in the restaurant, which is bright, clean, and cozy.  
Susanne's Bakery and Deli
Pastries, sandwiches
Need a quick and tasty bite to eat? Susanne's Bakery and Delicatessen serves excellent pastries and sandwiches for easy breakfasts and lunches.
The bakery's morning glory and orange vanilla muffins get rave reviews. Enjoy savory scones and buttery croissants. If you want something a little sweeter, the bestselling strawberry whipped cream cake won't disappoint.
While the pastries admittedly steal the show, the roast beef sandwich and turkey panini deserve some shoutouts too. Enjoy your food in their cute patio area on a nice day, or take it to go for a little picnic at a waterfront park across the street. 
Brix 25
Pacific Northwest fine dining
Brix 25 is an absolute gem. This fine dining restaurant in downtown Gig Harbor serves fresh and tasty Pacific Northwest fare in a modern setting with pretty water views. If you're trying to impress a date, Brix is a good place to go.
Enjoy a complimentary pour of champagne when you sit down. The menu is varied. Order dishes like pan-seared salmon served with a nettle risotto and confit pork shank with fried chilis and toasted walnuts. Everything is artfully prepared and presented and the staff is attentive and kind.
Make sure you don't skip out on the tiramisu for dessert or any of their carefully-crafted cocktails before leaving.
El Pueblito 
Mexican
This eye-catching and colorful Mexican restaurant just so happens to serve some of the best Mexican food in Gig Harbor.
The inside is decorated with just as much color and personality as the outside and the food is phenomenal. El Pueblito has a delightful variety of burritos, enchiladas, tacos, and fajitas to satisfy just about every palete. Order the verde enchiladas or the El Pueblito Special for a filling and flavorful meal.
There are several vegetarian options for people with dietary restrictions, as well as a few desserts. For drinks, the margaritas are popular. Order a blended margarita if you want something a little different.
With reasonable prices and an extensive menu, this is an all-around great Gig Harbor restaurant. Come on a Friday evening for an entertaining karaoke night as well.
PHO'& More
Vietnamese
For the perfect bowl of pho in Gig Harbor, head to PHO'& More.
This restaurant has some of the best of this noodle soup with a flavorful broth and well-cooked meats. The rare beef and briskets are great choices, and the restaurant has options for vegans and vegetarians as well. Along with pho, other popular items include fried rice, banh mi sandwiches, and bubble tea.
The restaurant is simple and cozy and the staff is warm and welcoming, making this an easy spot to return to again and again.
Devoted Kiss Cafe
American breakfast, brunch
Devoted Kiss Cafe may be one of my favorite places to get breakfast in Washington!
This downtown Gig Harbor restaurant is open for breakfast and lunch. But, let's be honest. With items like banana bread french toast, and carne asada breakfast tacos, you'll probably want to take advantage of their all-day breakfast menu no matter when you visit.
Portions are large at this waterfront diner, so plan to bring home leftovers. Also, keep in mind that this spot is a local favorite. Show up early to get a great seat and cut down on the wait.
The Gourmet Burger Shop
Burgers
The Gourmet Burger Shop is a local favorite and it's the place to go when you're craving a good ol' burger.
This burger joint has classic hamburgers along with other creative options. Try the gorgonzola and avocado burger or the teriyaki burger for something "gourmet" and unusual. The potato burger with a grilled potato patty is perfect for vegetarians.
The burgers are big, juicy, and flavorful. The sides, which include shoestring fries and beer-battered onion rings, are also excellent. If it's hot out, add a milkshake to your order. If you're 21 and over, you can try their stout milkshake. If you like out-of-the-box flavors, the avocado milkshake may be right up your alley. 
Brimstone PNW Smokehouse
BBQ
Good barbecue can be a tricky thing to find in the Pacific Northwest. But Brimstone PNW Smokehouse does a good job of dispelling the myth that there is none. The restaurant takes barbecue classics and puts its own spin on them. The result is several menu items that are quirky, but no less delicious.
Try the nachos, one of the most popular menu items. These come with pulled pork, brisket, radishes, guac, beans, and barbecue sauce. Another favorite is their PNW tacos. The "Seattle Goes South" is particularly tasty. It has crumbled chorizo, hatch pepper cream cheese, and cilantro-lime puree.
The spicy greens and mac and cheese are one of my favorites of Brimstone's sides. If you still have room for dessert after your meal, make sure to order one of the giant donuts or check out the ice cream shop in the back of the restaurant.
Morso Bistro, Market, Wine
Seasonal, American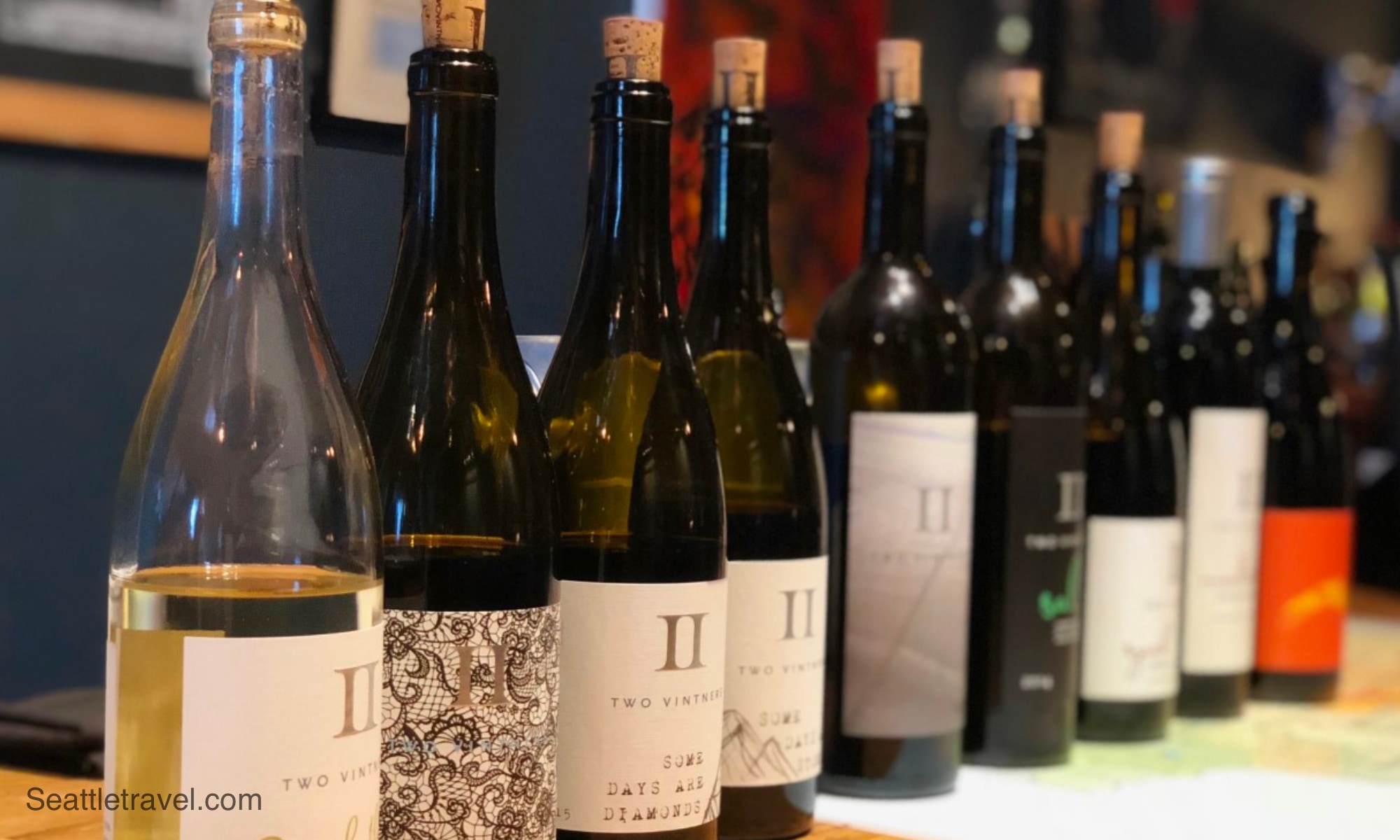 Morso is a pretty restaurant, market, and wine bar on Gig Harbor's waterfront. You can stop by for a glass of wine or to grab a few bottles, but I highly recommend staying for a meal.
The menu is short and simple. Get shareable appetizers, flatbreads, or a charcuterie board, or try some of the entrees. Pastas, short ribs, and a particularly tasty smash burger are among some of the delicious choices.
Enjoy your meal inside the dimly lit and cozy restaurant or on the charming outdoor patio. Any recommendation for a wine pairing with your meal will be excellent. 
Tokyo Teriyaki
Japanese
Go to the Tokyo Teriyaki for some of the best teriyaki, katsu, and fried rice in Gig Harbor. This family-owned restaurant is relatively small, but the menu is extensive. It has plenty of teriyaki options. The value for the amount and quality of the food is excellent.
In addition to teriyaki, the restaurant serves a wide variety of sushi. Whether you're craving a California roll, sashimi, nigiri, or a sushi combination, you'll find it at Tokyo Teriyaki. This is primarily a takeaway restaurant, but even when it's taken to go, the food is fresh and consistently delicious.
B's Bagels & Butters
Bagels and breakfast
B's Bagels & Butters may be a newer spot in The Harbor, but it's already getting lots of attention. Upon tasting one of the bagels at this tiny shop, you'll understand why.
Order fresh-made bagels and top them with a variety of cream cheese schmears. Birthday cake and bacon and onion are just a couple of unique choices. You can also top them with flavored butter and other spreads like vegan scallion and avocado schmear.
For a slightly larger breakfast, grab one of the bagel sandwiches. B's Bagels & Butters is one of the best spots to go for a quality and quick breakfast in Gig Harbor. Just be sure to arrive early before they sell out!
Il Lucano Ristorante Italiano
Italian
Go to Il Lucano Ristorante Italiano for delicious, authentic Italian dishes. Owner and chef Michele Simone opened the restaurant in 2008. He uses traditional family recipes along with recipes of his own creation. The restaurant has become known for having some of the best made-to-order ravioli, puttanesca, pizza, and pannacotta in the city.
Michele is often in the restaurant, checking in on customers. He loves to ensure the restaurant's atmosphere is as warm, welcoming, and comfortable as it looks. For a tasty, hearty, and well-prepared meal, this is the Gig Harbor Italian restaurant to visit. 
Green.House Restaurant
Seafood, American
Green.House Restaurant offers a wide variety of seafood dishes for fish lovers. The parmesan-crusted halibut, fried calamari rings, Dungeness crab cakes, and wild seafood salad are just a few mouth-watering favorites.
Green.House also offers 3-course dinner deals from 3 pm to 5:45 pm. These include your choice of an entre along with salad, chowder, or soup and a tasty dessert. Check out their weekday happy hour for budget-friendly bites.
Tacos Tijuana
Tacos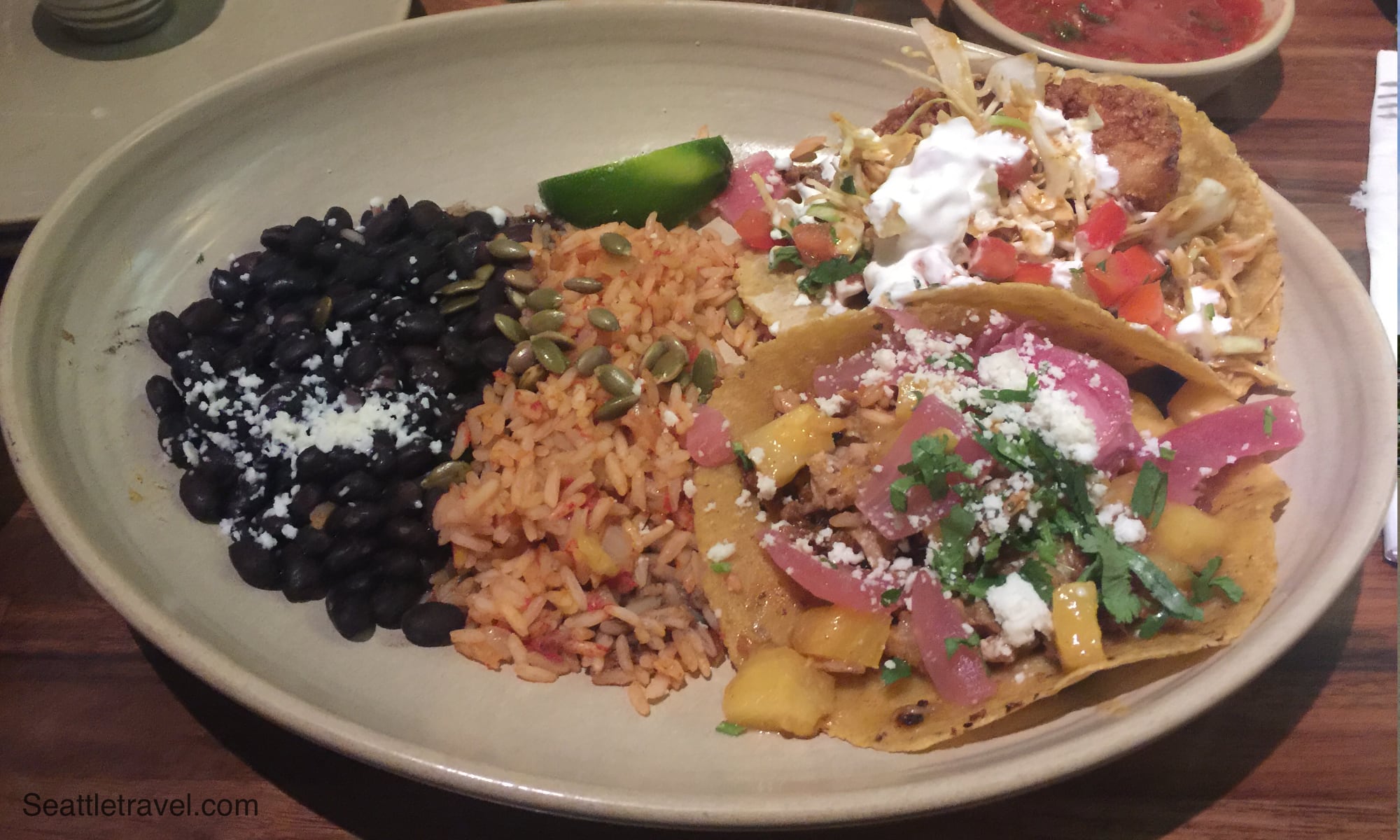 Tacos Tijuana is tucked away in the busy Olympic Village and serves dangerously good tacos. The small restaurant has fun, colorful decor and enough seating to enjoy your meal there or take it to go.
Try the pastor, nopalitos, or asada tacos for guaranteed deliciousness. All of them are perfectly seasoned, and each order comes with 3 tacos and plenty of rice, beans, and salsa.
Other menu items include pupusas, fajitas, and quesadillas, which are also satisfying choices. The prices at Tacos Tijuana are a little high compared to other taco joints, but the quality of the meal more than makes up for it.
Animarium 
Cocktails and small bites
Animarium is known for its incredible cocktails and speakeasy-style vibe. The restaurant has cozy and intimate seating and limited space. It's a good idea to book a reservation ahead of time to ensure you get a spot.
While the cocktails are the stars at Animarium, the food is also delicious. They offer 3-course pre-fixe menus that change monthly and are well worth the price. Even if you don't come for a set menu, the a la carte options are delightful. Duck skewers with mushrooms and plum sauce, shrimp and grits, potato croquettes, and braised beet salad are just a few choices.
Whatever you choose, come prepared for a unique night at one of the best restaurants in Gig Habor.