Vancouver, Washington, is an exciting city located just north of Portland. With an abundance of outdoor attractions, family-friendly activities, unique cultural experiences, and delicious local cuisine to enjoy – there's something for everyone in Vancouver!
From exploring the city's natural beauty and outdoor recreational opportunities to discovering its vibrant downtown, there is no shortage of things to do when visiting this destination.
Whether you're looking for a weekend getaway, an extended staycation, or you're local – here are 14 fun activities that will make your visit memorable.
1. Explore the Past at the Fort Vancouver National Historic Site
Fort Vancouver National Historic Site, located along the Columbia River, is a treasure trove of stories from the past. Once a bustling trading fort, it was protected in the 1940s to conserve the rich history of the original Hudson's Bay Stockade.
You will have the opportunity to dive into the history of the Pacific Northwest during the 19th and early 20th centuries. The fort was established in 1825 and quickly became a notable name in the Pacific frontier.
The visitor center provides insightful exhibits for those interested in learning about the diverse cultures contributing to the fort's establishment. There's also a small but curated gift shop that carries a variety of books, jewelry, and regional gifts.
Open spaces surrounding the fort provide ideal settings for picnics, dog walks, and just basking in the sunshine. Admission costs $10, which is well worth it because you get to witness history come alive during reenactment events!
2. Stroll around Esther Short Park
Esther Short Park in downtown Vancouver is a five-acre large park that will give you a great experience of Vancouver and its vibrant past and future.
As one of Washington's oldest public squares and with its beautiful Salmon Run Bell Tower depicting Chinook tribe narratives, this park provides an engaging experience of Vancouver's history.
When you walk through the doors of this park, you will see big trees, Rose Garden, and an engaging recycled art exhibit. Also, this park hosts various engaging activities throughout the year, such as arts festivals, free concerts, and an active farmers market – guaranteed to leave a great first impression!
3. Hike Through the Waterfront Renaissance Trail
This five-mile, multi-use paved trail connects two major parks, Esther Short and Wintler, presenting a stunning walk or cycle along the Columbia River.
The trail is dotted with various quaint cafes and restaurants, perfect for grabbing a coffee or a quick bite. You'll come across notable landmarks such as the Wendy Rose sculpture, the Ilchee Statue, and the Kaiser Viewing Tower.
Along the route, informative plaques narrate the rich history of the land, city, and its people, making this trail a great free education activity in Vancouver, WA. As visitor reviews highlight, the trail is easy to access, with ample parking and a favored spot for both locals and tourists.
4. Shop at the Vancouver Farmers Market
One of the highlights of any visit to Vancouver is a trip to the Vancouver Farmers Market. Open from March through October, every Saturday and Sunday, the market attracts crowds with over 250 vendors offering a cornucopia of fresh fruits, veggies, baked goods, flowers, handicrafts, and even fashion items.
Located in Esther Short Park, the market is the second-largest in Washington State and a hub of local community life. As you shop for farm-fresh produce or unique handcrafted goods, you'll be serenaded by live music, adding a vibrant rhythm to your market experience.
The market is a shopping destination and a place to savor ready-to-eat delicacies from various vendors. Its pet-friendly policy means your furry friends can join the fun too!
5. Look at Planes at the Pearson Air Museum
The Pearson Air Museum offers a fascinating dive into the past for aviation enthusiasts and history buffs alike. Located within the Fort Vancouver National Historic Site, this museum tells the story of one of America's oldest continually operating airfields.
Pearson Air Museum captures key moments in aviation history, from its role in producing fighter aircraft during WWI at the Spruce Cut-Up Mill to hosting the first round-the-world flight.
Walking through the museum, you'll find a wealth of informative exhibits, including historic photographs and a selection of original aircraft. These exhibits honor not just the pioneers of aviation but also the significant contributions made by the Pacific Northwest during WWI.
6. Tour the Cedar Creek Grist Mill
Stepping into the Cedar Creek Grist Mill is like stepping back in time. Constructed in 1876, this National Historic Landmark is the only grist mill in Washington State that still maintains its original structural integrity and runs solely on water power.
This living museum offers you an authentic experience of 19th-century milling, producing flour, cornmeal, and cider just as it did over a century ago.
Visitors continually appreciate not only the mill but also its surroundings. The nearby covered bridge, beautiful Cedar Creek, and the serene trail along the creek make it a picturesque destination even when the mill is not open for tours.
Don't forget to pick up a bag of freshly ground flour at the end of your visit. It's a great souvenir to take back to Vancouver and use in your own baking.
7. Go Back in Time While Exploring Officers' Row
Immerse yourself in the rich history of Vancouver with a visit to Officers' Row, a collection of 21 beautifully restored 19th-century homes located within the Fort Vancouver National Historic Site. Once the residences of prominent U.S. Army officers, these opulent homes now stand as a testament to Vancouver's commitment to preserving its historical heritage.
Some of the houses, like the Grant House, offer guided tours and exhibits about their former residents.
Visitors often comment on the immaculate exterior restorations and the captivating experience of driving down this historic street. And don't forget to round off your visit with a meal at the restaurant in one of the historic homes, adding a final touch to your journey into Vancouver's past.
8. Enjoy Shopping & Movies at the Vancouver Mall
Boasting over 140 stores, this mall provides a paradise where you can find clothes, technology, and more at your favorite brands!
But Vancouver Mall offers more than shopping. Dining and entertainment are also key components of its charm. Boasting a movie theater adds another dimension of experience for visitors!
Vancouver Mall provides the ideal setting for indoor activities in poor weather – an all-day shopping, food, and entertainment experience! Enjoy shopping, delicious meals, and entertainment all under one roof.
9. Catch a Glimpse of Wildlife at the Ridgefield National Wildlife Refuge
For wildlife enthusiasts and nature lovers, the Ridgefield National Wildlife Refuge is a treasure trove. Established around 50 years ago, this refuge is particularly renowned as a winter habitat for Canadian geese.
Spread across a substantial area of 5,300 acres, the refuge provides ample space for many species to thrive. This is a great place to do some birdwatching.
This refuge is super affordable, with a $3 per car day use fee. So, whether you're a local or a tourist seeking a beautiful and serene getaway, the Ridgefield National Wildlife Refuge is a must-visit for an immersive experience amidst nature.
10. Cross the Vancouver Land Bridge
The Vancouver Land Bridge (AKA Confluence Project) stands as a vibrant symbol of history and cultural exchange.
This bridge honors both Native American and European cultures by marking where Lewis and Clark camped before founding Fort Clark. Furthermore, it marks where European traders first set up shop in the Pacific Northwest.
At the Columbia River side, visitors will be met by Lillian Pitt's iconic "Welcome Gate." Her artwork showcases Pacific Northwest Native American culture through art pieces.
Crossing over to the other side, you'll find yourself at the historic Hudson's Bay trading post site, the first in the region.
11. Go Fishing at Battle Ground Lake
Battle Ground Lake is renowned for its Rainbow Trout and grass carp populations.
At 60 feet deep, Lake Oahu provides year-round fishing opportunities with species including black crappie, bluegill, brown bullhead, coastal cutthroat trout, largemouth bass sculpin, and white sturgeon providing black crappie fishing opportunities year after year.
Battle Ground Lake offers more than just great fishing. Its Instagram-worthy beach and relaxing dock offer ideal settings for free summer days.
Battle Ground Lake offers the ideal setting to unwind, whether that means fishing, nature viewing, or simply relaxing – no matter your choice! Its serene waters make Battle Ground Lake the ideal spot.
12. Kayak at the Vancouver Lake Park
Vancouver Lake Park spans over 190 acres and serves as a hub of outdoor activities in Vancouver. Enjoy peaceful kayak rides on the lake, windsurfing sessions, or simply take an enjoyable stroll along its miles of shoreline – Vancouver Lake Park offers something for everyone.
The park provides many picnic spots, playground sets, and public spaces suitable for events and parties, offering stunning views of Mt Saint Helens, Adams, and Hood.
Entry is free, but there is a small parking fee of $3. You'll also have to pay a fee to rent a kayak boat. Remember to check the restroom availability before your visit. Whether you're planning a day out with family or a solo adventure, Vancouver Lake Park guarantees a day of fun and relaxation.
13. Try Out Indoor Rock Climbing at Source Climbing Center
Source Climbing Center provides an excellent indoor rock climbing experience, perfect for novices and experts. This indoor gym is a great place to exercise when the weather is less than ideal.
Climbers can enjoy classes to enhance their climbing technique or sign up for courses to prepare them for real-world rock climbing at this gym, which boasts high-quality routes and facilities favored by the local climbing community.
Source Climbing Center offers all of these and more to give you a truly enjoyable climbing experience, including top rope climbing, auto belay use, and bouldering. Here you can learn, practice and master the art of climbing!
14. Do Wine Tasting at a Vancouver Wine Tour (Fraser Valley)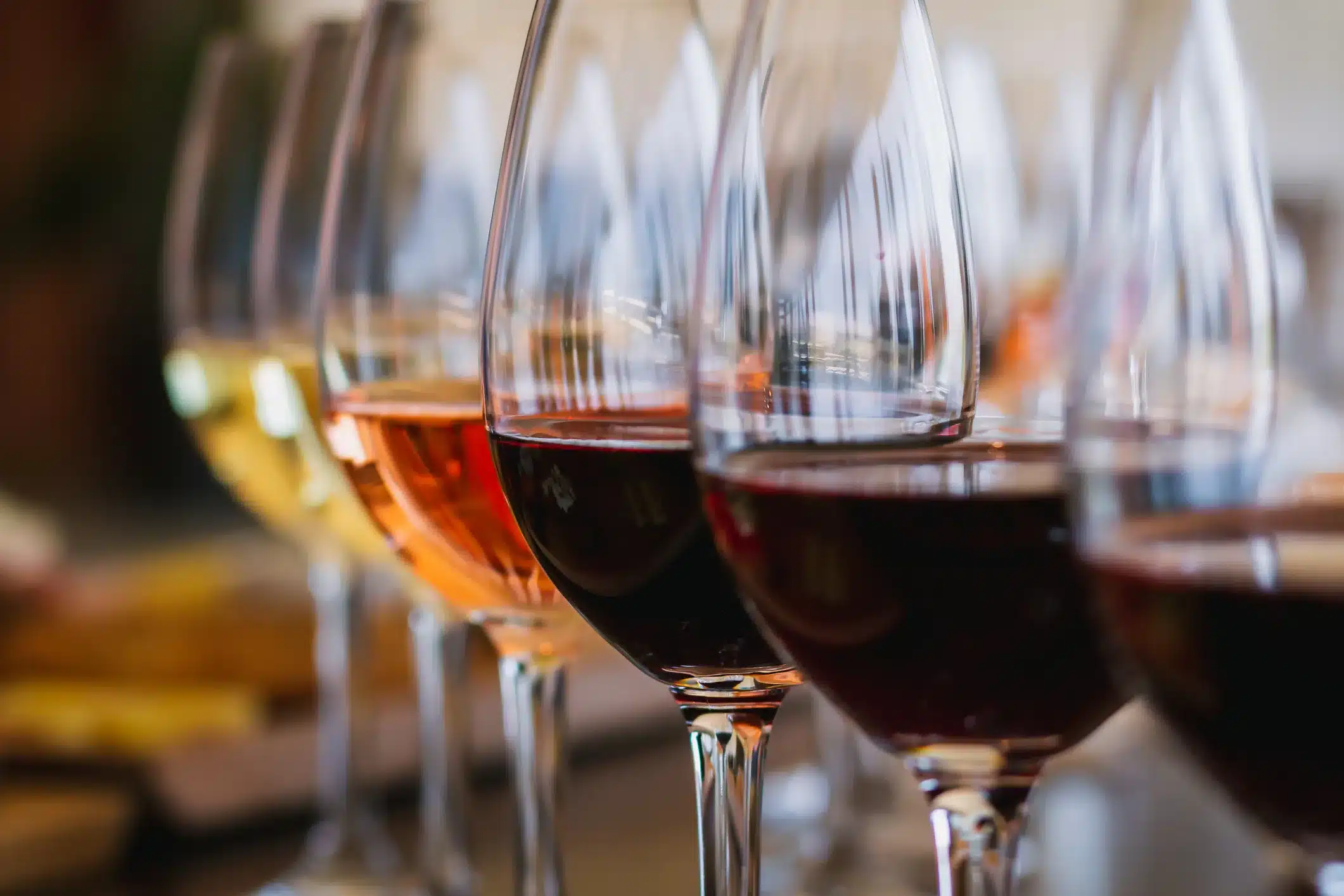 Fraser Valley, part of the Lower Mainland terrain, has emerged as a flourishing wine region. With over 40 licensed wineries cultivating grapes across 200 acres, it's the perfect destination for wine enthusiasts.
I think Vancouver Wine Tours provides a super fun and informative experience. Their "Joy and Essence Tour" takes you to three different wineries with transportation from Vancouver. This is a great way to spend a birthday or any special occasion.
Not only do the tours provide an insightful glimpse into the winemaking process, but they also offer excellent photo opportunities.