Have you ever wanted to experience whale watching before? Seattle is a great place for whale watching – and there are plenty of places where you can see them!
There are plenty of whale watching tours in Seattle for an unforgettable experience.
Whether you're looking for a guided tour or want to explore on your own, Seattle offers plenty of options when it comes to whale watching.
So, in this article, we'll explore the 6 best whale watching tours and places to see them.
1. FRS Clipper Tour
FRS Tours is one of the only whale-watching tours that leave directly from downtown at Pier 69. They're one of the only services in Seattle with a half-day tour that runs from May to October.
It's a great choice for travelers interested in seeing transient orca whales, humpback whales, gray whales, and minke.
Plus, it's accompanied by an onboard naturalist who'll educate you about whale conservation and life. Whale sightings are guaranteed – and you'll get a free trip if you don't spot a whale.
2. Pudget Sound Express Tour
See whales in the wild with Pudget Sound Express! Their three generations of family-run business have been helping visitors like you experience unforgettable moments through their whale watching tours.
Departing from Edmonds – just minutes north of downtown Seattle, they use the quietest and fastest whale watching boats around the Salish Sea.
With some of the highest concentrations of whales, dolphins, and sea life anywhere in the world near their location – you'll truly experience a tour with views that will take your breath away!
Their goal is to ensure every traveler sees at least one orca during their trip, which makes them confident enough to guarantee it – otherwise, they'll give you another trip absolutely free.
3. Argosy Cruises
Argosy Cruises offers amazing narrated sightseeing cruises in the Seattle area, taking passengers to explore breathtaking views of the beautiful waters and a skyline full of iconic buildings.
Their cruise lasts an hour or two, depending on which one you take, and takes passengers around the port, giving them a glimpse into Seattle's history and local industry. You'll also see floating homes, houseboats, large fishing vessels, and potentially whales.
There isn't a guarantee that you'll see whales on this tour because it isn't specifically geared towards it, but many Yelp reviewers said that they saw orcas on the tour. It's worth noting that touring time may not be long enough to ensure total whale watching success on every trip.
4. Island Adventures Whale Watching
Experience the incredible and majestic beauty of whales in their natural habitat with Island Adventures Whale Watching. Located conveniently in Anacortes, Washington— a 80-mile drive from downtown Seattle, there's no need to worry about ferry hassles!
This tour provides visitors with the unique opportunity of seeing whales up close and personal, as well as humpback whales, minke whales, gray whale sightings (and more) within the San Juan Islands region. The San Juan region is the place to go for whale watching.
Vessels from Island Adventures provide an elevated view of whales, ensuring that you'll have a better chance of spotting them even sooner than other tour groups onboard regular-sized boats!
5. San Juan Safaris
San Juan Safaris provides amazing experiences for whale watchers like no other place in the Pacific Northwest. Their Classic Whale Watch & Wildlife Tour departs from Friday Harbor and lasts 3-4 hours, depending on the season.
On tour, you can expect to see a variety of marine wildlife while taking in stunning views and learning from experienced captains and marine naturalists.
San Juan Safaris also offers private charters and group sales for special occasions such as family reunions, weddings, corporate events, and birthday parties – all with guaranteed marine wildlife sightings.
6. San Juan Cruises
San Juan Cruises offers some of the most impressive whale watching tours. Providing guaranteed sightings with their fully narrated tour, experienced wildlife guides on board each trip, and a complimentary lunch onboard their deluxe 100' tour vessel with indoor and outdoor seating.
This company has been committed to responsible whale watching since 1987, utilizing all state and federal guidelines as a member of the Pacific Whale Watching Association.
With guaranteed sightings or your next cruise at half off, this cruise has something for everyone, from singles and couples to families.
Where to Go Whale Watching in Seattle For Free?
Alki Beach
Alki Beach is a public beach in West Seattle with views of the Puget Sound. It's one of the best
places to spot orcas, along with seals and their pups, during the fall and winter months.
Bring a pair of binoculars to get an up-close view, as it's possible for whales and other marine life to drift by the beach closely during high tide.
You can also take in panoramic views of Elliot Bay, the downtown Seattle skyline, and Alki Point Lighthouse across Elliott Bay from here!
Golden Gardens Park
Golden Gardens Park is a park on the shores of Puget Sound in Ballard, Seattle. This gorgeous spot provides stunning views of Puget Sound and the Olympic Mountains as you stroll along its loop trails and enjoy the beach areas.
During fall and winter months, it is also a great place to spot orcas as they drift by in small family pods looking for prey species such as salmon or squid. With the help of binoculars, you can catch sight of them easily.
Discovery Park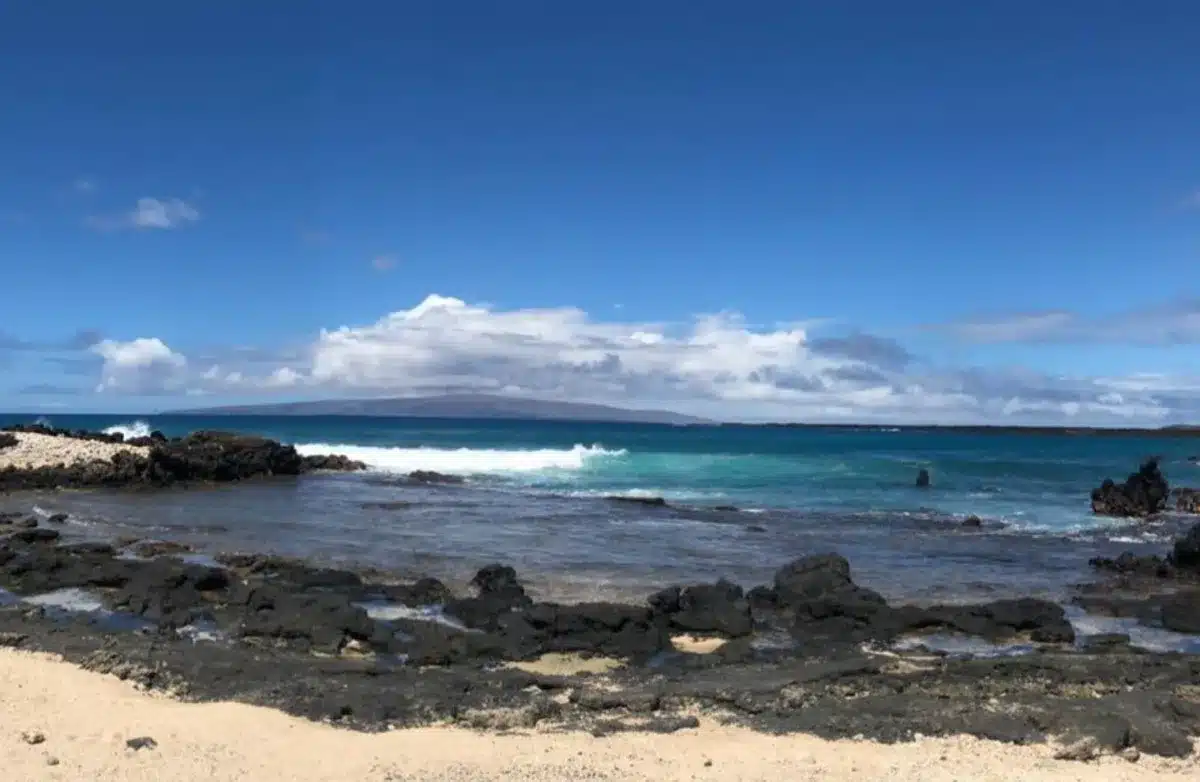 Take a leisurely stroll to the beach at Discovery Park for a good chance of whale watching.
This park spans over 534 acres and provides plenty of incredible opportunities to witness whales spouting off in Puget Sound! Keep an eye out along the beaches, trails, and bluffs.
Point Defiance
Point Defiance in Tacoma is another great place to look for whales. You can spot the orcas migrating up and down this area during the fall and winter months from its shoreline.
A pair of binoculars might come in handy again if you'd like an up-close view. At Owen Beach, there's also a chance to see seals and sea lions bobbing about near the shore!
Other Whale Sighting Viewpoints
There is plenty of potential whale watching sights in Seattle that have been marked down by Orca Network. Check out some additional locations here.
Frequently Asked Questions
What Should I Bring to a Whale Watching Tour?
You may want to bring the following items when on a whale watching tour:
Warm layers for both upper and lower body – it can be significantly colder out on the water than on land, especially during fall and winter
Hat – either a warm hat or sunhat, depending on the season
Rain jacket – if there's a chance of rain, it's best to be prepared
Gloves – ideal for spring and fall tours
Sunglasses and sunscreen
Binoculars and/or camera
Water bottle and any necessary medical items
It's also typically best to leave out the following:
Any personal alcohol or drugs
Large items, such as beach chairs or umbrellas, due to space restrictions
What Are The Best Months for Whale Watching?
The best months for whale watching in Seattle are mid-June to early September. During these summer months, viewing opportunities of various whales such as Orcas, humpbacks, greys, and minkes are seen around 90% of the time.
Although whales may be seen year-round in Seattle, it is not as predictable outside of the summer season.
What Chance Do I Have at Spotting Whales?
When booking a whale-watching tour in Seattle, you can expect to have around a 90 percent chance of spotting whales during the summer months. However, if seeing whales is important to you, you may want to consider booking an extra tour.
Some companies, like the Pudget Sound Express, offer a complimentary outing should your initial tour prove unsuccessful in terms of sighting whales, so it's worth checking the policy first before committing yourself financially.
What is the Best Time Of Day to See The Whales?
The best time of day for whale watching is typically in the morning. The wind usually dies down around sunrise, and this helps to create relatively calm ocean conditions compared to other times of the day, making it easier to spot whales and other marine mammals.
Not only is the early morning time period typically calmer, but there is also less boat traffic on the water during this part of the day which can help facilitate improved sightings as well.