Fremont is home to: giant rock trolls, blue bridges, ivy hedges shaped like a brontosaurus family, colorful boutiques, book stores, restaurants, and a high-energy nightlife. As I snack on a Chai Tea Milk Chocolate bar, I am pleased to mention that this fun-filled, artsy neighborhood plays host to a red-bricked chocolate factory as well—Theo's Chocolate Factory.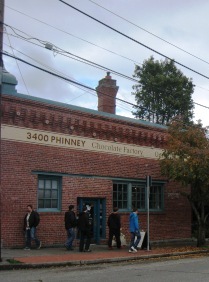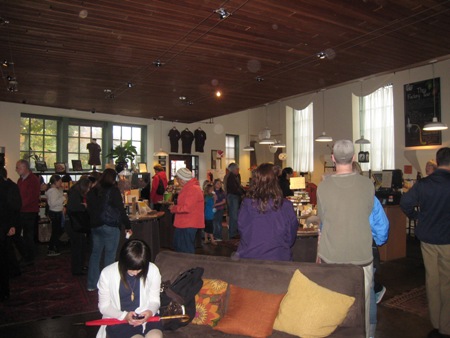 The scientific name of chocolate, Theobroma, literally translates into 'Food of the gods.' Everybody loves chocolate. Seinfeld star, Julia Louis-Dreyfus, placed chocolate as number 3 on her list of "Things I can't live without," right behind number 2, her family, and number 1, her husband. And chocolate probably comes in second only to wine on the Lord's "Earth: Top 10" list. Chocolate is said to have originated in South America, and like an Israelite's fruitful grape vineyard, seed-filled cocoa pods symbolized life and fertility to ancient Mayans.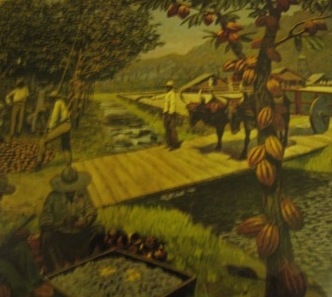 You'll learn more facts like this during the informative first half of the tour. But before going on here's a brief background of this special company. Theo's Chocolate Factory was launched in 2006 by founder, Joseph Winney, whose first job was drying cacao seeds on a chocolate farm in Central America. Although the company is technically still an infant, Theo's has already achieved nation-wide prestige and garnered numerous culinary awards.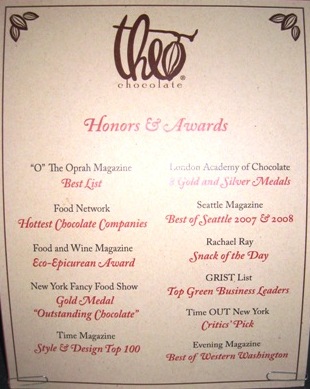 Theo's has been featured in numerous magazines including 'O', Food & Wine, and Bon Apetit; it was also mentioned as the "Snack of the Day" on The Rachel Ray Show, and was the winner of Time magazine's first-ever "Conscientious Chocolate" Eco-Epicurean award. In addition, Theo's flavored chocolate bars can be found in Whole Foods throughout the country.
Yet despite high demands, Theo's still operates according to the ethics that made it stand out in the first place. Theo's is the only chocolate factory in the United States to make certified fair-trade and organic chocolate, meaning that the chocolate farmers in Central America who they buy from are paid well, and that all of their various cooking ingredients are 100% natural, containing no synthetic agents.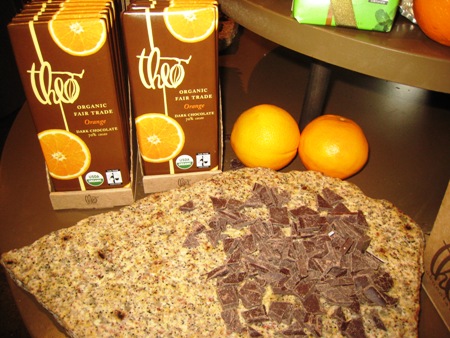 In addition to being ethic-based, all-natural, and public-friendly, Theo's makes delicious and inventive chocolate. Classic flavors include orange, mint, cherry-almond, and chili; while Theo's fantasy flavors include Coconut Curry (rich and spicy), Coffee and Vanilla, Nib Brittle and Fig Fennel Almond. There's also the 3400 Phinney Bar (named after the factory address in Fremont), which is milk chocolate liquor mixed with toasted and salted bread bits sourced from a local bakery. Much of Theo's chocolate is extra-dark, and some bars contain as much as 91% cocoa. Typical store-bought candy bars only have around 12%.
Confections like Big Daddy's or Rose Caramels, and seasonal chocolates such as Ghost Chili chocolate caramels sprinkled with red and gold chili flakes, or Gingerbread Spice chocolate bars (which we noticed were in the works during the tour) are only sold in Theo's Seattle store.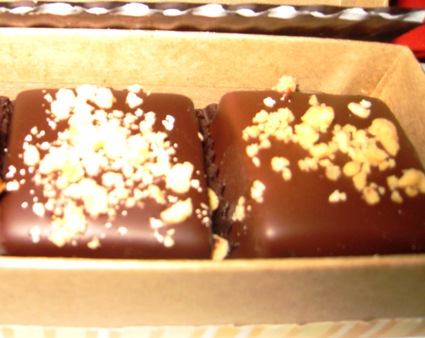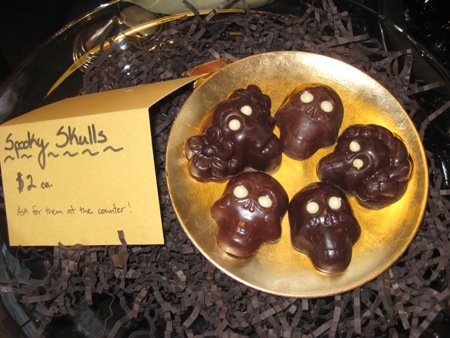 The second half of the tour takes you into the actual factory where you get to see which machines do what. It's a 16-step process from bean bag to the shop, but there are a few steps pictured below: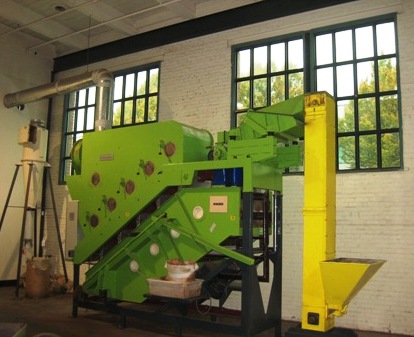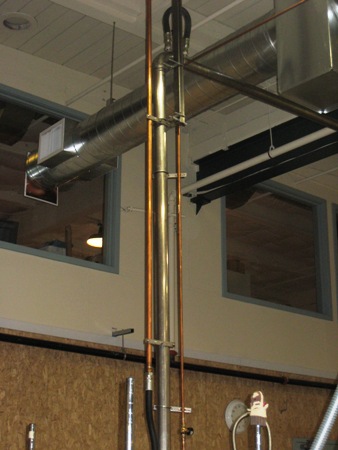 For the finale, we taste-tested savory confections in the kitchen, and watched as workers painted on the faces of chocolate-covered marshmallow bats and ghosts.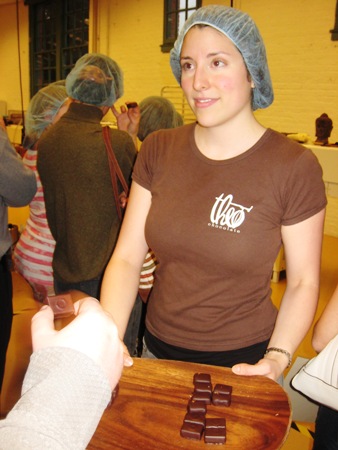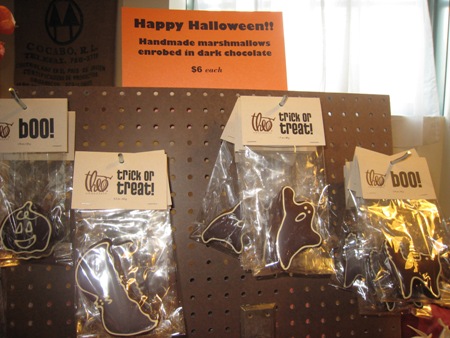 This tour is perfect for kids and adults. Even the information session is fun because it's filled with questions that kids can answer and chocolate samples to taste. Nicole was very energetic and liked hearing from all different ages. This is one of the best tours around, and at $6 it can't be beat. Plus, if you're like me, this pleasant tour will help you to finally overcome "Charlie and the Chocolate Factory" nightmares!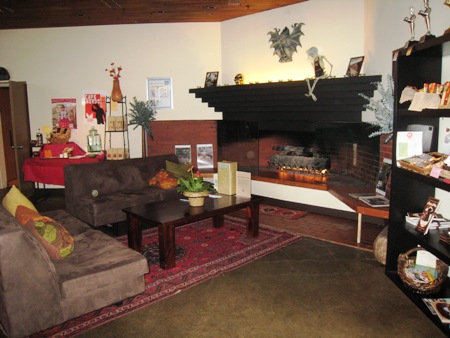 Click here to reserve your spot on a tour, or to check out special in-house "theonista" events like Chocolate University, Friday night movies, and other seasonal gatherings.