Seattle takes food seriously – and there's some seriously delicious food in Seattle. I've lived in the Seattle area for my entire life, and I want to give you some of my top recommendations for an excellent hot pot place.
Hot pot has recently taken the spotlight, with more and more people wanting to fill their bellies with fresh, warm food. This has been no surprise to me because Seattle has some fantastic hot pot restaurants.
So, if you're looking for outrageously good hot pot restaurants in Seattle, I've got you covered. Here are my eight favorite places: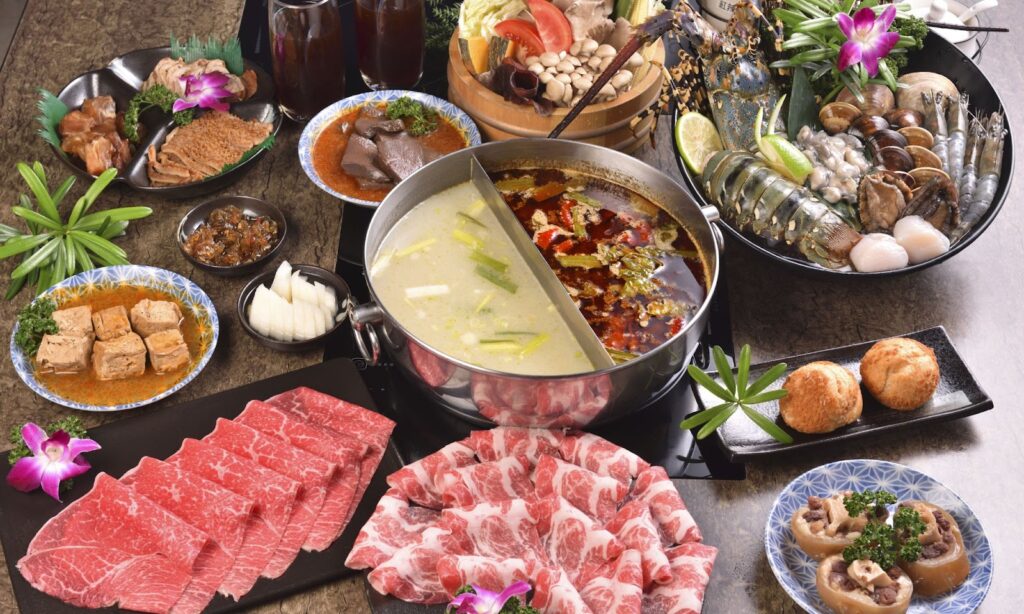 HaiDiLao Hot Pot
Boiling Point
Morfire
Little Lamb Hot Pot
Swish Swish
Chengdu Memory
Gourmet Noodle Bowl
No.9 Alley Hot pot
1. HaiDiLao Hot Pot
Address: 600 Pine St Suite 355, Seattle, WA 98101
HaiDiLao has gained massive popularity over the years. Some friends recommended this place, and I do not regret it.
Although it is pricey, the restaurant's decor and the setting were next level – and so was the food. They start by welcoming you and bringing you to your table, then offer French baguettes. I decided to get them, and I can say that it was one of the best and freshest baguettes I've had. That alone was enough to justify coming here.
Aside from their great appetizer, they have a wide assortment of main dishes, from their fried chicken gumbo to lamb sliders to their shrimp creole (all of which are recommendations).
All their food has a lot of flavor, especially spicy foods like shrimp. So, if you love spicy food, this is your place to go.
2. Boiling Point
Address: 610 5th Avenue South, Seattle, WA 98104
This Chinese hot pot is a restaurant that serves its food over a personal fire so you can see the action. The food here comes out very quickly, so you won't be waiting too long.
Boiling Point wasn't overly expensive, so I think I got a good deal for what I bought. The food here was considerably more spicey than I expected, but I still enjoyed it a lot.
The best part for me was their green tea, a must-have if you go here.
3. Morfire
Address: 1806 12th Ave Ste 100 Seattle, WA 98122
Morfire is a Thai restaurant that is famous for its Thai sauce and Tom Yum soup. They are one of the healthier hot pots, serving no-hormone beef, no-anti-biotic chicken, and housemade meatballs and broths.
The prices here are pretty reasonable, and the food is excellent. This restaurant is relatively small, so you should reserve a spot beforehand. Their Tom Yum food was good, with a spicy tang to it, although I was expecting more of a kick. However, it ended up being somewhat of a subtle taste instead.
4. Happy Lamb Hot Pot
Address: 609 S Weller St, Seattle, WA98104
This hot pot is a famous Chinese Mongolian hot pot with some of the most memorable food you'll ever have.
Happy Lamb is an all-you-can-eat hot pot with a variety of food options to choose from. The broths are some of the best in Seattle, and the meats were great too. There are many broths to pick from, all of which are delicious.
However, the store was a little chilly. I'm unsure if there wasn't a working heater there at the time I went or if it was part of the restaurant since the food was hot. Additionally, the service was a little slow.
5. Swish Swish
Address: 3000 184th St SW Ste 947 Lynnwood, WA 98037
Swish Swish is a modern Japanese hot pot with a variety of great options for food. It's located just north of Seattle in Lynnwood, but well worth the trip if you are in the city. The meats, like wagyu and ribeye, were extra savory, which I loved. The food is great, and it's a little pricey at $29.99 per person.
The only thing that made the experience a little sub-par was their understaffing. I needed to wait around half an hour with reservations. So, if you plan to come here, definitely make some reservations. And it'll take some time for your food to come.
Overall, the food was spectacular. You need to plan out two hours for this meal.
6. Chengdu Memory
Address: 520 S Jackson St, Seattle, WA 98104
Chengdu Memory is your go-to place if you love traditional spicy Asian food. This is a very popular place, and they don't accept reservations, so you'll need to get on their waitlist. It takes around half an hour, which you can use to shop at the nearby markets.
The staff was very friendly and welcoming, and the food was excellent. They'll verbally welcome you and give you aprons to wear upon being seated.
Their meat is one of the best I've ever eaten, although it is relatively pricey. Aside from their delicious meat, they have a refillable bubble tea drink which you'll enjoy if you enjoy bubble tea.
7. Gourmet Noodle Bowl
Address: 707 8th Ave S Seattle, WA 98104
This hot pot restaurant is a must-try if you like Taiwanese food. The setting is fairly casual, and it isn't full all the time because it's a fairly new restaurant. The food was hot, fresh, and crispy.
Gourmet Noodle Bowl is known for its spectacular pork chops, crispy squid, and beef noodle soup which are all delicious. This hot pot is reasonably priced, below most fancy hot pot places.
All their food was bursting with flavor and had just the right tenderness, in my experience. However, some of my friends have said that the food was a little over-fried with a hard shell, and the beef was a little tough. But other than that, the food tasted excellent.
8. No.9 Alley Hot pot
Address: 930 N 130th St, Seattle, WA 98133
No. 9 Alley Hot pot offers popular all-you-can-eat Chinese food priced at $28.99 per person. There's also a $3.99 price to access the sauce bar, with various sauces you probably haven't tried yet. In my opinion, the pricing is reasonable.
You can order food from their online menu and get on their waiting list on Yelp.
The food here is extra spicy, so if you don't already have a decent spice tolerance, you may want to hold back. But if you enjoy spicy meats and broths, you'll love this place. The meat quality here is excellent, and it's very filling.
Favorite Hot pot On the West Coast: HaiDiLao Hot Pot vs. Swish Swish?
I enjoyed the HaiDiLao hot pot and the Swish Swish hot pot the most. Both have spectacular hot pot food.
Both HaiDiLao and Swish Swish rank at 4.5/5 stars on Yelp. However, my experience at HaiDiLao was better than my experience at Swish Swish. I waited for a shorter period, and the staff gave me a warm welcome at HaiDiLao.
When it comes to taste, both options have high-quality meats and broths, and while Swish Swish has more bang for your buck, I like HaiDiLao as the best of any hot pot in the State. The flavors they offer are top-notch and are unrivaled in Washington.
So, the winner has to go to HaiDiLao hot pot.